Main Content
Club Realty Associates
Jackie Pressley | Broker

CLUB REALTY ASSOCIATES
Jackie Pressley | Broker
Club Realty Associates, Inc. is a full-service real estate company specializing in negotiating contracts, marketing property, protecting property rights, and serving and supporting our local community since 1989!
Club Realty Associates, Inc. specializes in relocation for sellers and buyers, short sales, foreclosures, HUD and light commercial. We market and negotiate contracts in all price ranges. We are in front of Brookstone Country Club in Acworth, Georgia.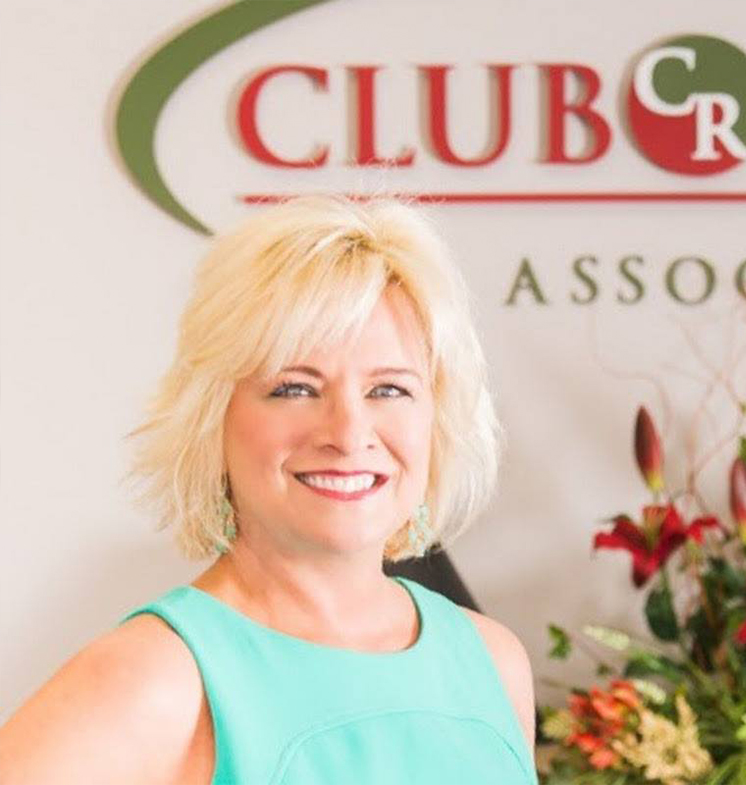 What Our Clients Say
"We chose Jackie as our agent based on her knowledge and experience in the area. Since we already moved, Jackie graciously handled anything that came up during the process. She was always very professional, communicated with us, and gave us sound advice. I would definitely work with her again and confidently recommend her to anyone who is looking for a realtor."
"Jackie helped me purchase my first home. She was incredibly knowledgeable and a great advocate. She made sure that I was protected as a buyer. She referred me to some of the best professionals in the business for other needs (mortgage, insurance, home inspector). She is attentive and responsive and helps ease the stress and contribute to the excitement of buying a home. I didn't have to worry about a thing when Jackie was my agent. She also organized all of my closing documents. They are such an easy reference now. I highly recommend her and her services."
"Jackie has for the 3rd time provided excellent service in the sell of our home. Her professionalism and kindness are very appreciated"
"Jackie has sold three of our homes, and has helped us purchase two homes. What does that tell you? Jackie is a true professional who crosses every T and dots every I. A winning personality who is not just a realtor but a friend. Very highly recommended."
"Jackie was a lifesaver when we purchased our first home. We were on a time crunch to be in our perfect house before our wedding. Jackie was extremely dedicated to this difficult task. She stopped at nothing to ensure we were in our dream home by our wedding. We have been in our home for 7 years now. Now that we have two little ones running around the time has come to move to a bigger home. Jackie was the first person that came to mind when we initially thought about moving. We truly appreciate her dedication to her clients (friends, really) and will be lifelong clients of hers!"
"Jackie Pressley knows Brookstone! When we decided that it was time to sell our home, we knew that as our neighbor, she was the one to sell our house. Our first conversation resulted in us knowing that this would happen fast! Within a week, our house was listed, viewed, and under contract. She handled everything in a responsive and professional way! We were very pleased with results."
"Jackie has sold more homes in Brookstone than any other agent. Her knowledge of the market in this area is unequaled. She handled all the details from start to finish and sold my house quickly. I would highly recommend her to anyone selling a house in this area."
"When it was time to select a selling agent, we decided to contact Jackie Pressley because of her many years of experience helping sellers and buyers in our local area. It also was important that she has lived in our area for many years. It turned out that she didn't disappoint. Jackie was very professional, helpful, and pleasant to work with. As a retired military family, we're no strangers to real estate transactions, and Jackie was the most knowledgeable and capable agent we have ever dealt with. Despite being out of the country for a short time on a previously scheduled vacation, Jackie stayed in touch with us daily during the listing process and negotiated a sale contract that far exceeded our expectation. Anyone who is considering a sale or purchase in this crazy market, should be represented by the very best available. Jackie Pressley is that person."
"Outstanding! One of the finest, most professional agent that I have dealt with. And I was a builder"
"We sold our house and purchased our new one with Rachel, and we could not have been happier with both transactions. She did a spectacular job marketing our sale and we sold for well over the asking price. She guided us through our purchase in a competitive market and helped us get the new house we wanted over several other bidders. We would not hesitate to use her next time — highly recommended!"
Facebook is not connected.
Instagram Basic is not connected.